10 Van Life Essentials We Never Knew We Needed!
The first few weeks of living or travelling in a van can be a bit of a learning curve! We quickly realised there were a few van life essentials we were missing that would make life on the road just a little bit easier! We've put together a list of 10 items we never knew we needed but now would not be without in our van conversion.
Most of these items we had to try and source on the road when we realised how essential they were. If you're in a foreign country and don't know the German/French/Spanish/Norwegian for Meter Key, Hose Pipe Adapter or Octopus Dryer it can be a little bit tricky! If it's not too late we recommend getting these items as soon as possible before you head off on your adventures! Let us know which van life essentials you would add to this list too!
1. Karcher Window Vacuum

This is real must in our opinion! Moisture is a constant battle when you live in a van, especially in winter and on rainy days. This window vacuum sucks up moisture and is perfect for using on windows, windscreens and bathroom areas. This is one van life essential we absolutely can't live without! 
2. Meter Key

This is such a handy thing to carry with you and they're really cheap! We found many taps, particularly when travelling in Scandinavia require a meter key to turn them. Carrying one with you will make getting drinking water quicker and easier.
3. Non-Slip Mat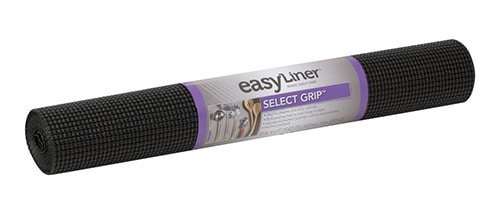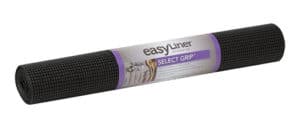 We went for months with our bench cushion sliding off every time we drove and weren't convinced this mat would solve the problem, but we were wrong! We simply staple-gunned it to the slats and our cushion never budges now. This non-slip mat is also perfect for lining kitchen cupboards and shelves to keep everything still.
4. Hose Pipe Double Male and Adapter Set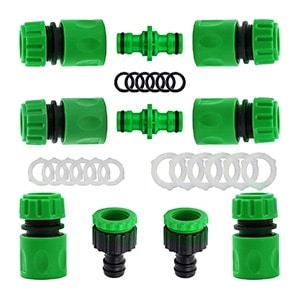 If you have a water tank that you regularly fill with a hose pipe then different hose pipe adapters are essential when travelling. Every time we thought we had this covered we would arrive at a tap with yet another type of adapter needed. Fingers crossed we have every possible end we could ever need now!
5. Octopus Dryer

These peg dryers are really handy as they fold up small when not in use. You can hang them from branches, hooks, bungee cord etc and they're ideal for drying laundry, swimming gear, towels and more!
6. Magnets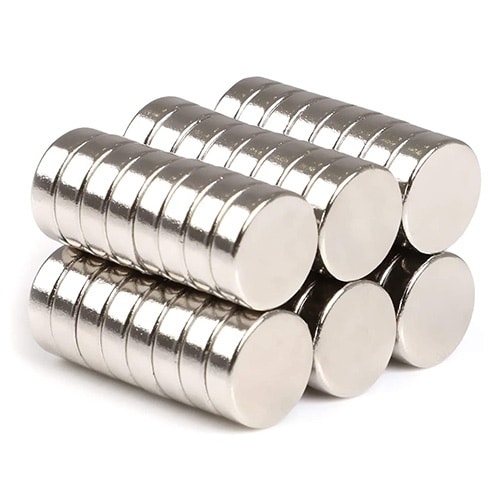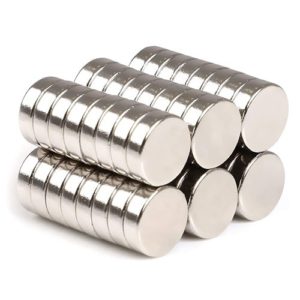 Magnets are a really flexible, handy option when your van is one big metal box! We keep strong neodymium magnets in the van that we can use to hang tea towels, clothes etc from any metal surface in the van. Great for drying things or hooking up temporary shade on the outside of your van.
7. Suction Hooks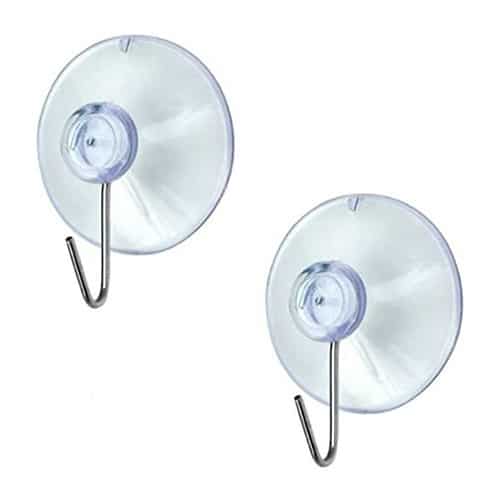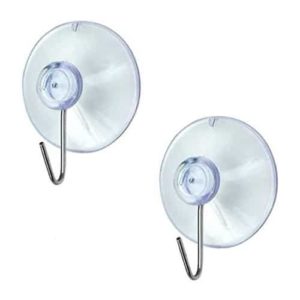 We have a small bathroom area in our van which doubles up as a mini drying room. It's the perfect place for ski gear, wet coats, swimwear etc and we use little hooks with suction cups to hang things. They're a great solution as they're cheap, lightweight and don't require any holes.
8. Collapsible Ladder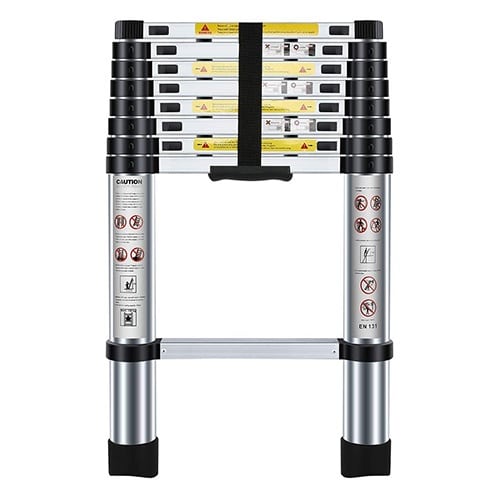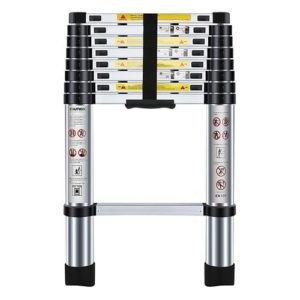 We always intended to have a fixed external ladder on our van, but still haven't got that far! Before we headed skiing this winter we purchased an telescopic ladder and we should definitely have done this earlier. It's a really convenient option for cleaning snow off your solar panels; essential for power generation as well as discretion so you don't look as though you've spent the night if you're not meant too! Also perfect for roof-top sunbathing!
9. Coir Door Mat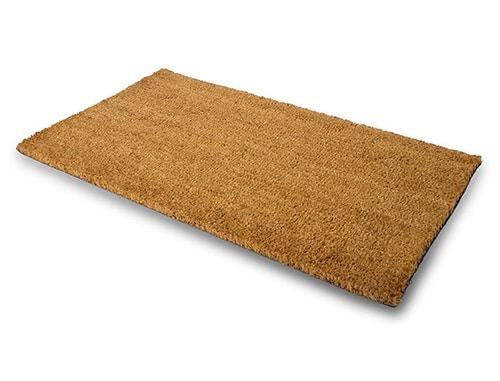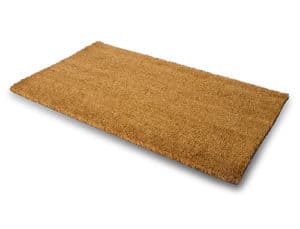 This is a definite van life essential! Yes, you can wipe your shoes on it to help keep your van clean but they're also great if you're stuck. I'm pretty sure we'd still be stuck in Sweden by a frozen lake (read more here) if it wasn't for our door mat! If you're stuck in ice, snow or sand, putting them under your front wheels helps to give you traction to get going. We keep two in the cab of our van, most of the time they're for muddy boots but we love the fact they're dual purpose!
10. Collapsible Bucket/Drainer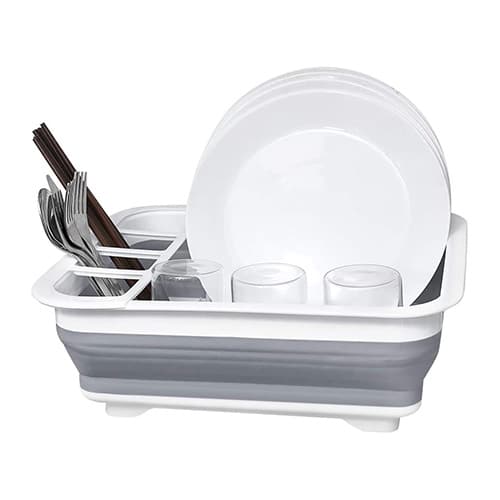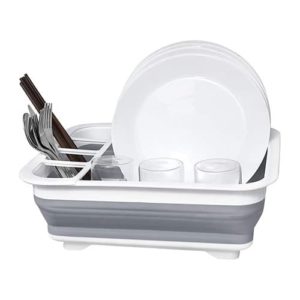 Space is always at a premium in a van. We have both a collapsible bucket and a collapsible dish drainer that can be easily stored away when not in use. We use the drainer every day, the bucket is perfect for washing clothes and cleaning the dog!
You can shop all these van life essentials below. We earn a small commission if you buy through links on this page. It doesn't cost you any more but it helps us to keep our content going. Let us know if you think we've forgotten something, it might be exactly what we need on our next trip!