 Resources, ideas and tips
for van builds, life on the road
and earning a remote income.
Van Build
All the details of our van build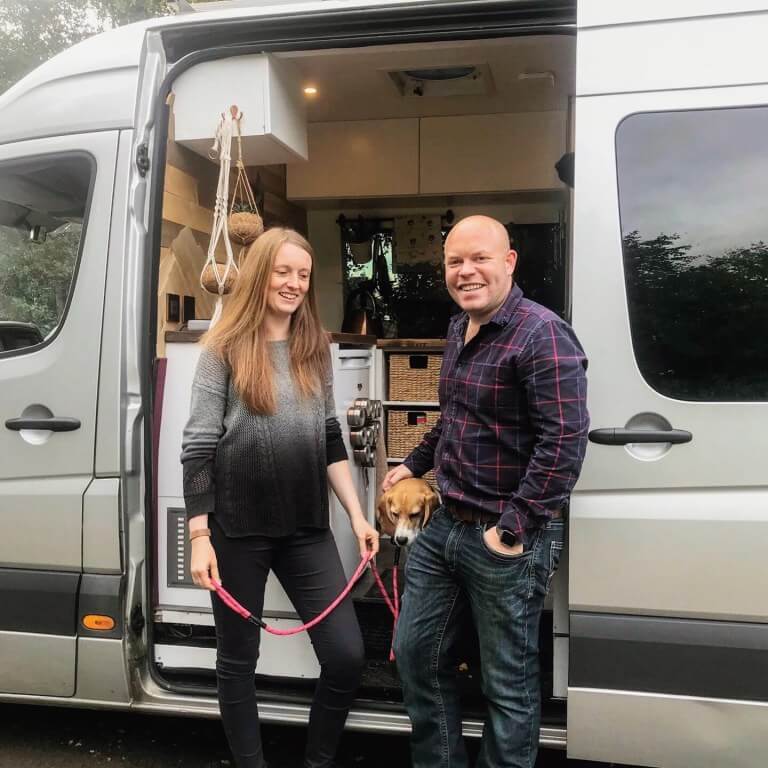 We're Ceri, Will and Piglet and together we make up the To the Mountains and Back team! We've been travelling in our self converted Sprinter van since the beginning of 2019.
Here we'll be sharing all things van life, including how we built our van, tips for life on the road, van life logistics and ways of earning a remote income. We hope our content will inspire you, whether that's to take the plunge into van life, build that dream weekend van or to travel a little more. Whilst you'll often find us heading to the mountains and back, we like a bit of beach life too. Anything goes! Hope to see you on the road soon!
Shop
Our favourite van life essentials
MILES TRAVELLED
So far, as well as travelling to the mountains and back, our little home has made it as far north as Tromsø in Norway and as far south as Almería in Spain.
COUNTRIES
So many incredible countries to visit, so little time! So far we've covered Europe and Scandinavia but we hope to make it further afield soon!
BUILD DAYS
We spent almost a year converting our van. We had to fit it round working full time, mini adventures away and a very rough winter!
Latest Posts
Read on for the latest from our blog