Van Life and Wild Camping in Slovakia
We've just got back from our first visit to Slovakia and we absolutely loved it. We've barely scratched the surface of this beautiful country and have a list of places we'd still love to explore. Besides the mountains, ice caves, castles and lakes the people are really friendly and the diesel is nice and cheap! Read on for our ultimate hints and tips for travelling to Slovakia by camper van, including regulations for wild camping in Slovakia, how to find drinking water and our must-see places to visit.
Language: Slovak. Some English is spoken, particularly in tourist areas.
Currency: Euro
Credit/Debit Cards: Cards are widely accepted but some smaller towns and parking areas may require cash.
Shop Opening Hours: Larger shops and supermarkets are generally open on a Sunday.
Petrol Station Opening Hours: Many are open 24 hours but in smaller towns and villages they will close in the evening until early morning.
Cost of Living: Petrol/Diesel prices are relatively low, and certainly cheaper than the UK. Motorway petrol stations are usually a similar price to local petrol stations. Food prices are fairly similar to the UK but on the whole a little cheaper, we make use of their extensive Lidl network!
Phone Signal: Phone signal was great, we didn't have an issue anywhere. Data roaming was also incredibly fast, the best we've had in Europe!
Recycling: Glass, plastic and paper recycling are fairly easy to find in villages and towns.
Laundry Facilities: We didn't need to do any laundry whilst we were in Slovakia so I'm afraid we can't comment on available facilities.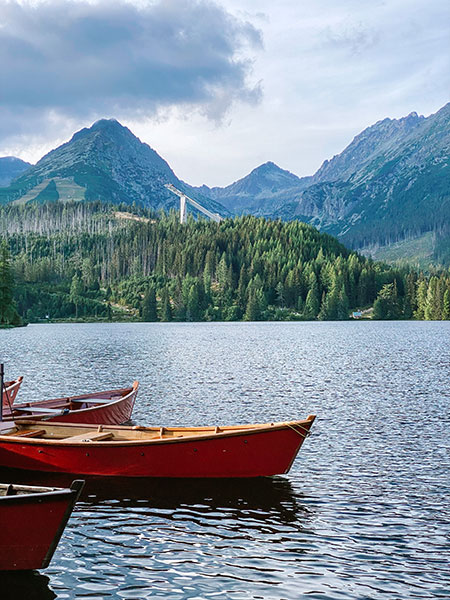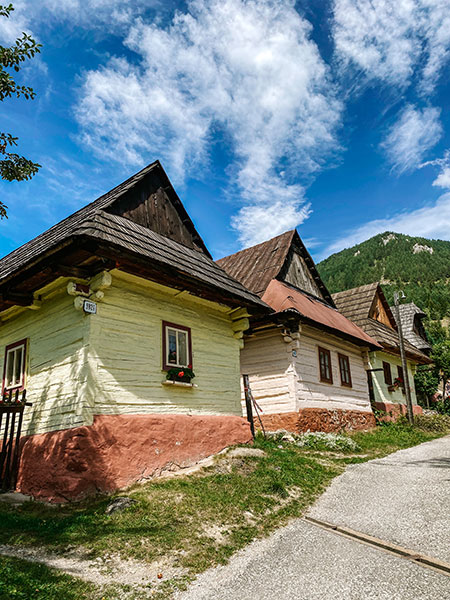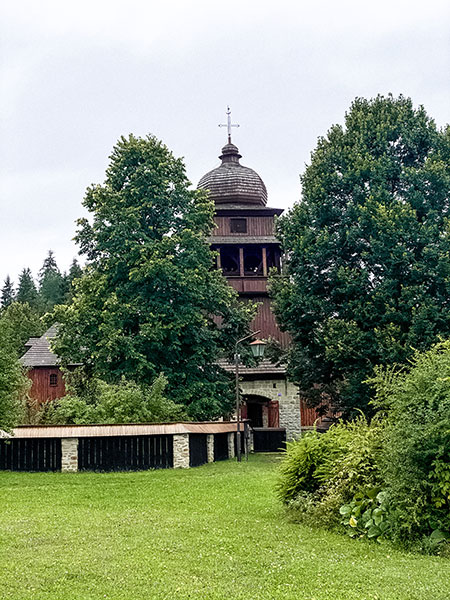 Wild camping in a van is not legal in Slovakia, however, we found it's generally tolerated. We didn't experience any problems at all and there were a few times the police drove by and they didn't look twice. We avoided sitting outside in any areas that were busy or overlooked in order to be a little more discreet but everyone who saw us was friendly.
You're more likely to experience problems wild camping in Slovakia if you are in nature reserves or National Parks. We found there are certain public car parks within the National Parks where camper vans are tolerated overnight, we found these on Park4Night. I wouldn't recommend straying too far away from these, not least as it helps to protect the vulnerable National Park environments.
As always, if you choose to wild camp please be responsible, be discreet and don't leave a mess. Don't outstay your welcome. We usually only stay in an area for 24-48 hours. If you're staying any longer than this in one spot whilst wild camping in Slovakia you may be moved on by the authorities. We advise against parking anywhere that explicitly says no camper vans and avoid private property.
One other thing to consider when finding an overnight parking spot in Slovakia is wildlife. Slovakia is home to a huge array of wildlife, including wolves, foxes and brown bears. If you're in the mountains or deep in the forests check your parking spot for animal tracks to avoid any unwanted guests in the middle of the night!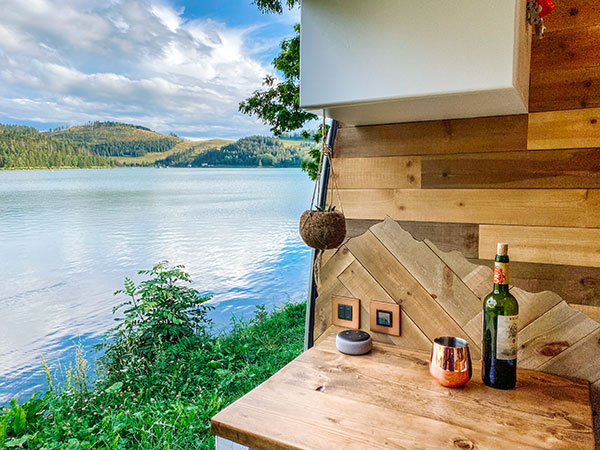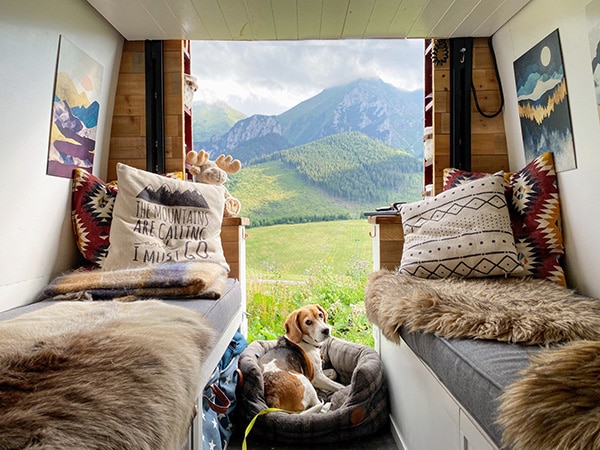 No. We didn't come across any official camper van areas in Slovakia, but there are lots of campsites. If you need power or toilet disposal your best bet is to book in to a campsite for the night.
As there are no official camper van parking areas there are fewer places to find drinking water. The easiest thing to do is book in to a camp site for the night or find a willing petrol station. We usually avoid the water at petrol stations but we found many had normal taps and particularly on the motorway they were happy for us to use them to fill up. Keep a hose adapter set handy if you fill up using a hose as tap sizes do differ.
It's easy to travel to Slovakia with a dog or cat. There are no requirements for tapeworm treatment to enter Slovakia, your pet will simply require a European Pet Passport which confirms vaccination against rabies.
Dogs are permitted to travel on public transport. Depending on the size of your dog you may need a ticket for them, and dogs should be muzzled unless in a carrier. Some hiking areas and attractions we visited had signs indicating dogs needed to wear a muzzle but this didn't seem to be enforced.
Dogs are technically not allowed in restaurants, or even in outside eating areas. We did see some places, particularly in tourist areas, allowing dogs in outside areas so it's worth checking locally.

Roads in Slovakia were quite varied. We found back roads weren't in the best condition but we've definitely seen worse! There is extensive road building underway, particularly motorways. You'll often find yourself on a great stretch of motorway that seems to end suddenly, simply as the next section hasn't been built yet.
You need a vignette to travel on motorways in Slovakia. This is an e-vignette registered against your number plate. You can buy these online in advance of travelling or at petrol stations. We were asked to show our van V5 to get a vignette. Motorways are easily avoided but the vignette isn't expensive (€10 for 10 days or €14 for 30 days) and the services usually have free drinking water.
Penalties for driving incidents, for example speeding, are paid straight away to the officers in cash or by card when you're caught. Thankfully we didn't experience this! There is zero tolerance for drink driving. Any alcohol detected in the blood, no matter how small can result in a large fine or driving ban.
You need to carry your drivers license and proof of insurance when driving in Slovakia. You may wish to also carry a Green Card to verify your insurance. Your vehicle must display a GB sticker even if you have 'Euro-Plates'. There are also certain items that you are required by law to have in your vehicle, without them you could get a fine. These items are as follows:
Dipped car headlights lights should be on at all times. We believed it was acceptable to use daytime lights but apparently this can result in a fine (see comment below).

As you might have guessed by now we're big fans of anywhere with mountains. For that reason our number one place to visit in Slovakia is the Tatra Mountains. These beautiful mountains are the highest point in the Carpathian Mountains and form a natural border between Poland and Slovakia.
In the Tatra Mountains there's endless hiking opportunities, stunning lakes to explore and you can even ski in the winter. We hiked to a stunning green alpine lake, Zelené Pleso and it was a beautiful walk, although fair warning the route down feels like it takes a long time!
We also really liked Slovak Paradise National Park. Again, there's plenty of hiking opportunities and if you have a SUP or kayak Palcmanská Maša is a beautiful spot to hit the water. Dobšinská Ice Cave is also worth a visit. There isn't a huge amount of features to see in the tour but it was the first time I'd seen an ice cave so it was still pretty impressive. It's amazing, especially on a hot day, the temperature difference as you walk in to the caves.
Slovakia is also home to some pretty impressive castles! We'd recommend checking out Spiš Castle and Oravsky Hrad, the latter is famous as the filming destination for the 1922 silent horror film Nosferatu. We also loved the old wooden churches dotted around the hills and villages. Svaty Kriz is one of the largest wooden structures in Central Europe and is worth a quick stop if you're nearby.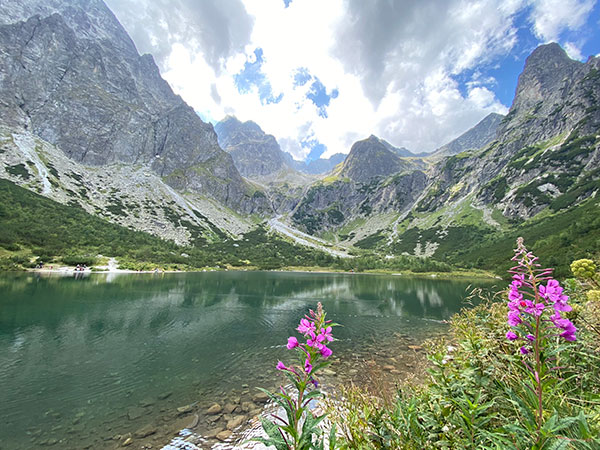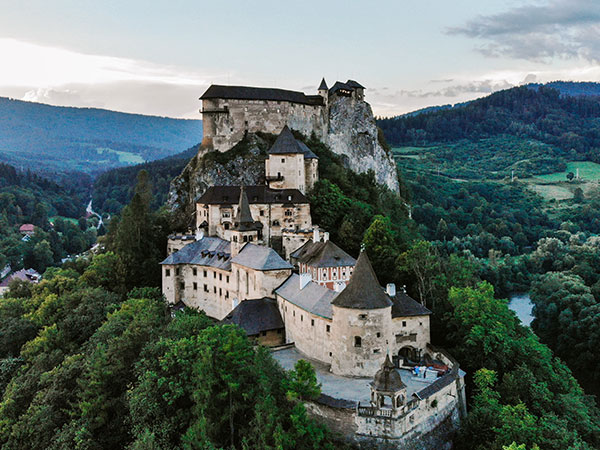 Enjoy Slovakia!
We hope you've found this information useful. We recommend always checking up to date regulations as this information was only correct at the time of publishing. If this post has helped you plan an incredible trip to Slovakia in your van then please let us know! Drop us a comment below or contact us if there's anything you'd like to know more about. Don't forget to check out our other Van Life Travel Guides too!
If you'd like to support our content, we'd love a virtual coffee/tea! Alternatively the next time you purchase from Amazon (UK) or Amazon (US) if you use our links we'll receive a small commission (it won't cost you any extra) that will help to keep our content coming.
This page contains affiliate links. We make a small commission on purchases made through these links at no extra cost to yourselves.